Anything has been made on leather now, and the"santacrocesi" tanners were the first to experiment, dare, create. Leather under our hands has become a real object of desire, a fashion material that no stylist can do without. This is because we have been able to combine a continuous research in the chemical to the artistic and creative one. Here the Tuscan genius has joined the curiosity and entrepreneurial skills, transforming a work for centuries considered a third class, dirty and foul-smelling, in a world-renowned excellence.
In this sector, the reptile represents the top, the most precious material and that is perhaps the reason why python leathers were the last ones to be "retouched". But the fashion world never stops and we with him. Today even on reptiles everything is done: the difference lies in the love and respect that is put into treating fine leathers. We work our leather in full awareness of having a precious thing in our hands.
Our task is to make more beautiful what nature has already created beautiful.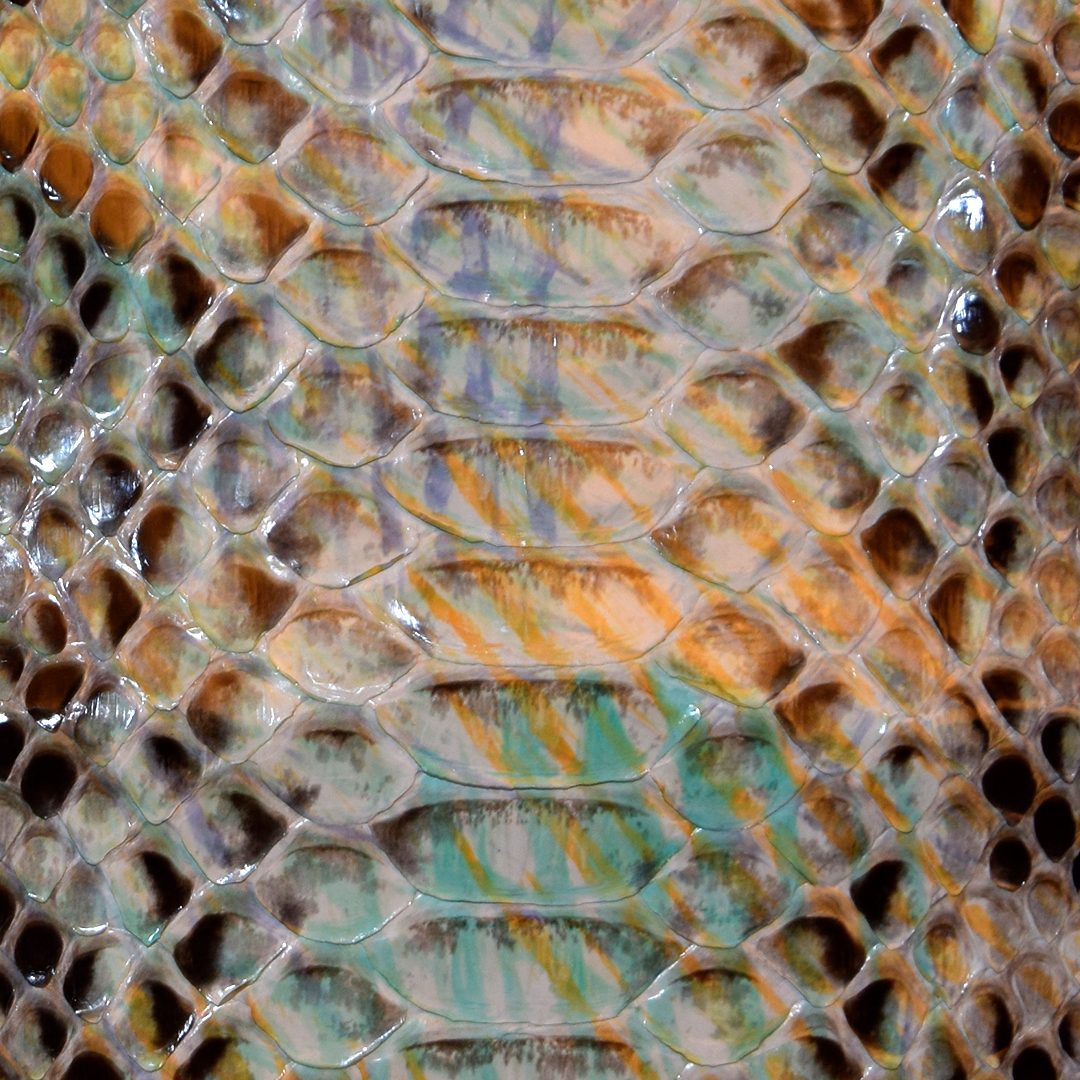 All our articles are made by hand, mainly painted using brush or airbrush.
We all also able to offer our customers any kind of finishing
– Serigraphy and digital printing
– Metal effects
– Resin and glitter
– Emborideries
– Flock